Recombinant SARS-COV-2 S RBD (N501Y) Protein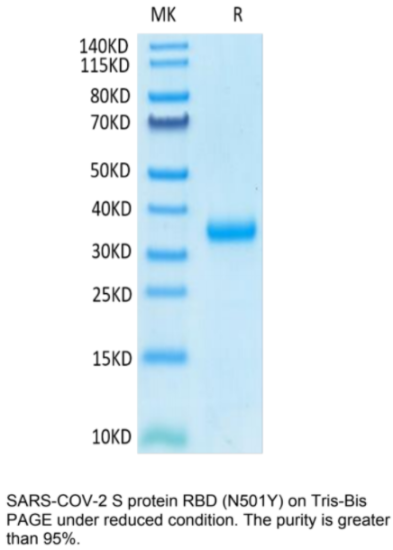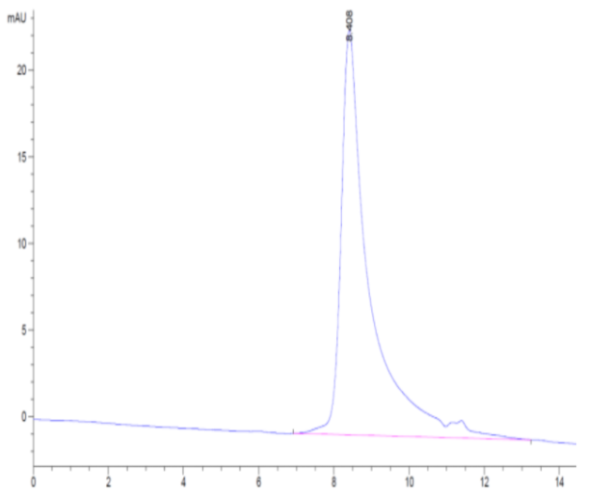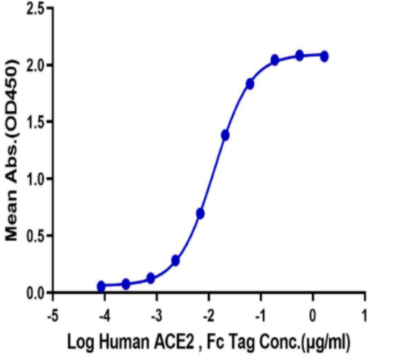 Overview
Catalog #
bs-46011P
Product Name
Recombinant SARS-COV-2 S RBD (N501Y) Protein
Applications
WB, ELISA, HPLC
Reactivity
SARS-CoV-2
Specifications
Conjugation
Unconjugated
Source
SARS-COV-2 S protein RBD (N501Y) is expressed from mammalian with a His tag and Avi at the C-terminal. It contains Arg319 - Phe541 (N501Y).
Storage Buffer
Lyophilized from 0.22um filtered solution in 20mM PB (pH 7.4). 5% trehalose is added as a protectant before lyophilization.
Storage Condition
The product should be stored at -70°C or -20°C.
Target
Gene ID
QHD43416.1
Background
The spike protein (S) of coronavirus (CoV) attaches the virus to its cellular receptor, angiotensin-converting enzyme 2 (ACE2). A defined receptor-binding domain (RBD) on S mediates this interaction. The S protein plays key parts in the induction of neutralizing-antibody and T-cell responses, as well as protective immunity.